Map of Gallo Nero and the Chianti Classico wines of Tuscany

Gallo Nero Map

In English
Click on a town on this map of the Gallo Nero wine zone for useful information on accommodation,
food and wine, and things to see and do in Chianti - home of Chianti Classico wine: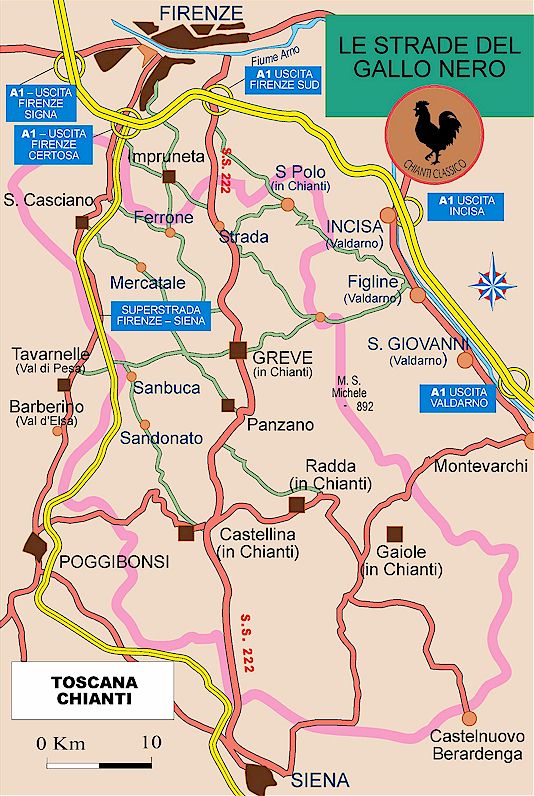 Back to Gallo Nero
* The "gallo nero" symbol and "Chianti Classico" are registered trade marks of the Consorzio Vino Chianti Classico.
This website does not in any way represent the Consorzio Vino Chianti Classico nor any of its official organs.
Our Gallo Nero website is an independent site that uses the words "Gallo Nero"
for editorial and informational purposes only.
All trademarks mentioned herein belong to their respective owners
ammonet Servers, Content Management Systems and Website Promotion
Gallo Nero © ammonet InfoTech 2001 - 2021. All rights reserved.